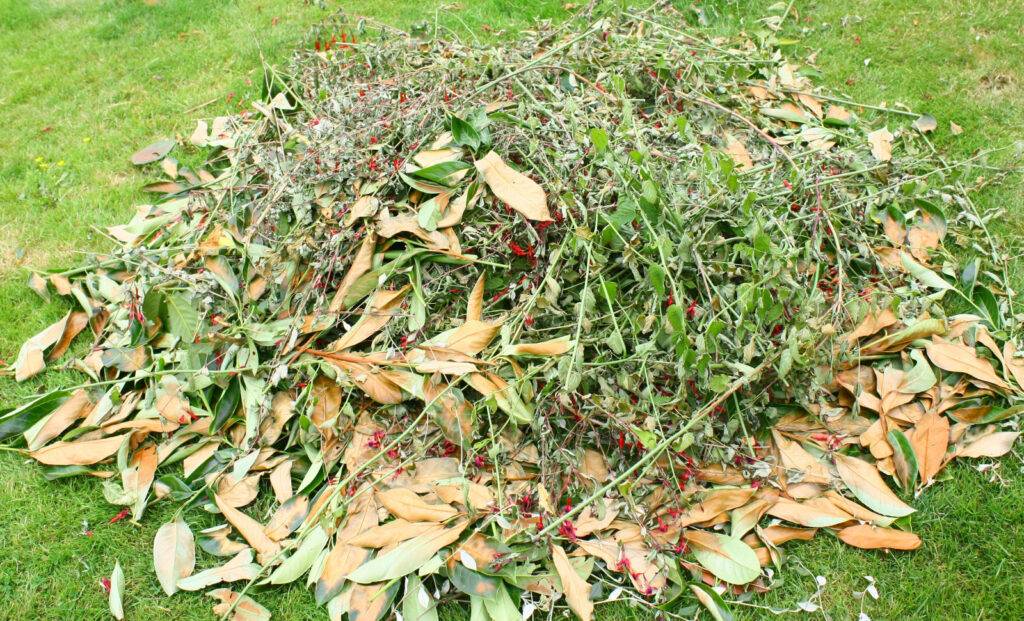 With winter behind us, no doubt you've started making plans for spending quality time outdoors. While you may have many things in mind, one thing you should do now is to give your garden spring clean. The start of the warmer season is the perfect time to clean out your garden and keep it looking fresh.
Spring cleaning your garden need not be daunting – if you know how to go about it. To help you out, I've compiled a guide of the things you should consider when spring cleaning your garden. Follow this guide, and you'll face no trouble in cleaning out your garden.
1. Clear out fallen debris and mow your lawn
Over winter, gardens accumulate a lot of fallen leaves, dead twigs and branches and other debris. Start your spring cleaning by clearing out fallen debris from your flower beds, lawns and other areas. As you are going through this, pull out any weed patches and remove all excess thatch from your lawn. When you're done, give your lawn a good mow down.
2. Prune your trees and shrubs
Before spring sets in, pruning your trees and shrubs will prepare them for better growth. Pruning will also keep your shrubs and trees looking extremely neat and tidy. Gather your pruning tools and give your shrubs and trees a good pruning. Now's also a great time to trim canopies into shape and clearing out damaged branches and limbs.
3. Weeding and fertilising
The start of spring is the best time to nurture your garden with much-needed nutrients. Grab your weeding tools and pull out weeds from all over your garden. When you're done pulling out weeds, scatter a good amount of fertiliser all over. The spring showers will break down this fertiliser and fuel flowering and growth.
4. Rearrange your plants
chances are, many of your plants may have overgrown their current pots over the winter. Before spring sets in, rearrange these plants and replant them into larger pots. You may need to do this across your flower beds as well, depending on how much your plants have grown.
5. Hire a garden waste skip bin
When you're done spring cleaning your garden, you'll have a lot of garden waste to get rid. This waste includes fallen debris, dead plants, lawn clippings, pruned branches and twigs, weeds and other waste. The easiest and most affordable way to remove this garden waste is by hiring a garden waste skip bin from us at 4 Waste Walk-In Skip Bins. Simply hire a skip from us, fill your garden waste into it and we'll take care of waste removal for you.
We offer garden skip bins on hire all over Brisbane Southside. Our skip bins are large enough to accommodate any amount of garden waste ranging from 2-12m³. And, you can hire one of our walk-in skip bins for as little as $275 on a 7-day hire. Regardless of the amount of garden waste, you have on hand, hiring a garden waste skip bin from us is a great decision!
Conclusion:
To spring clean your garden, you need to follow some basic steps. First, clear out all fallen debris from your garden and mow your lawn. Next, prune your trees and shrubs. Follow this by weeding and fertilising your flower beds and rearrange all overgrown plants. And, to remove your garden waste, hire a garden waste skip bin.
For the most reliable and most affordable garden waste skip bin hire in Brisbane Southside, look no further than 4 Waste Walk-In Skip Bins! Call us at 0413 333 330 to hire one of our garden waste skip bins today!
*Please Note: Prices mentioned in this article may not be accurite at the time of publishing or viewing and will not be honoured. For current pricing, always refer to the prices quoted when ordering.