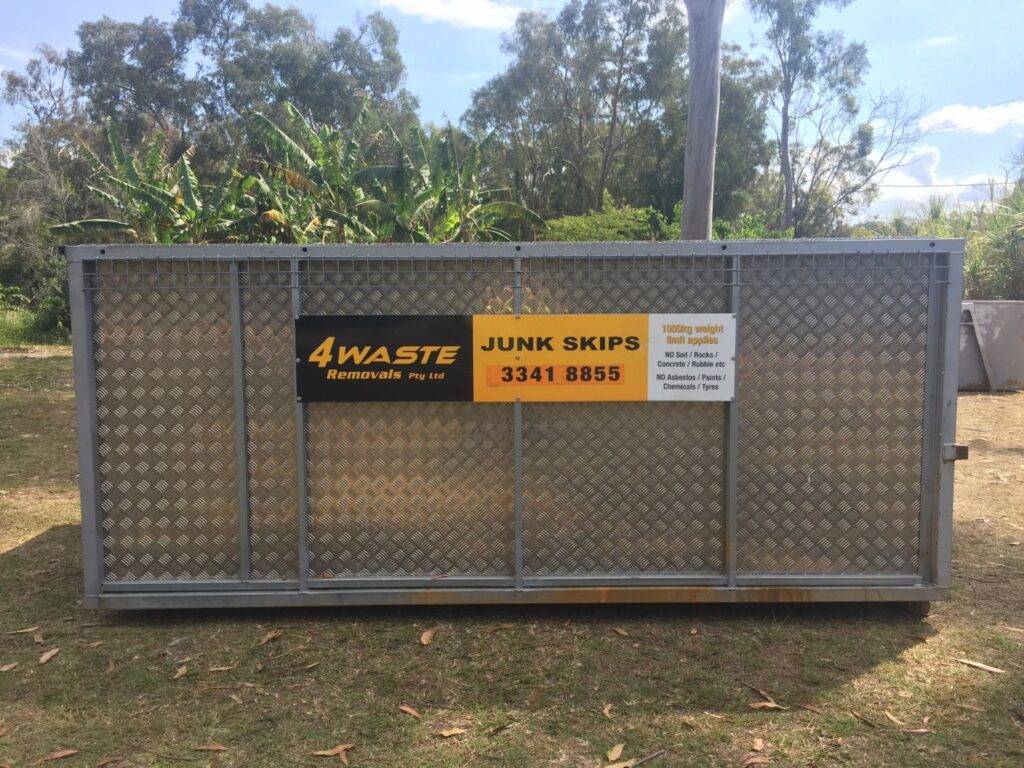 Skip bins are definitely a necessity, especially if you want to get rid of waste without stress. When hiring a skip bin, it makes perfect sense to want cheap skip bins that offer good quality. Australia is one of the largest producers of waste in the world, producing 18 million tonnes of waste each year. 7 million tonnes of that waste is from the household sector. So hiring a skip bin is not just a smart move but also a great investment.
If you are looking to hire cheap skip bins, the first step is to decide what kind of waste you will dispose of. At 4 Waste Walk-in Skip Bins, we provide two kinds of skip bins for different categories of waste. Basically, we have cheap skip bins for junk waste and for garden waste.
In this article, we will walk you through the different types of skip bins and our great pricing solutions. If you are considering hiring a skip bin, you should read this first.
Garden Skip Bins
If you have to get rid of garden waste, then you need one of our garden skip bins. 4 Waste Walk-In Skip Bins are cheap, effective and reliable. Getting rid of lots of green waste like grass, tree cuttings, leaves and palms is no mean feat and emptying your waste, particularly in the traditional skip bin, is not going to be easy. Our walk-in skip bins eliminate the stress so that you don't need to do any heavy lifting to get rid of all your green waste. It's hard to imagine anything more convenient!
There are various garden skip bins in Brisbane, but few out there provide efficient waste disposal at such an affordable rate. We give you the best rates in Brisbane when it comes to cheap skip bins for hire.
Junk Skip Bins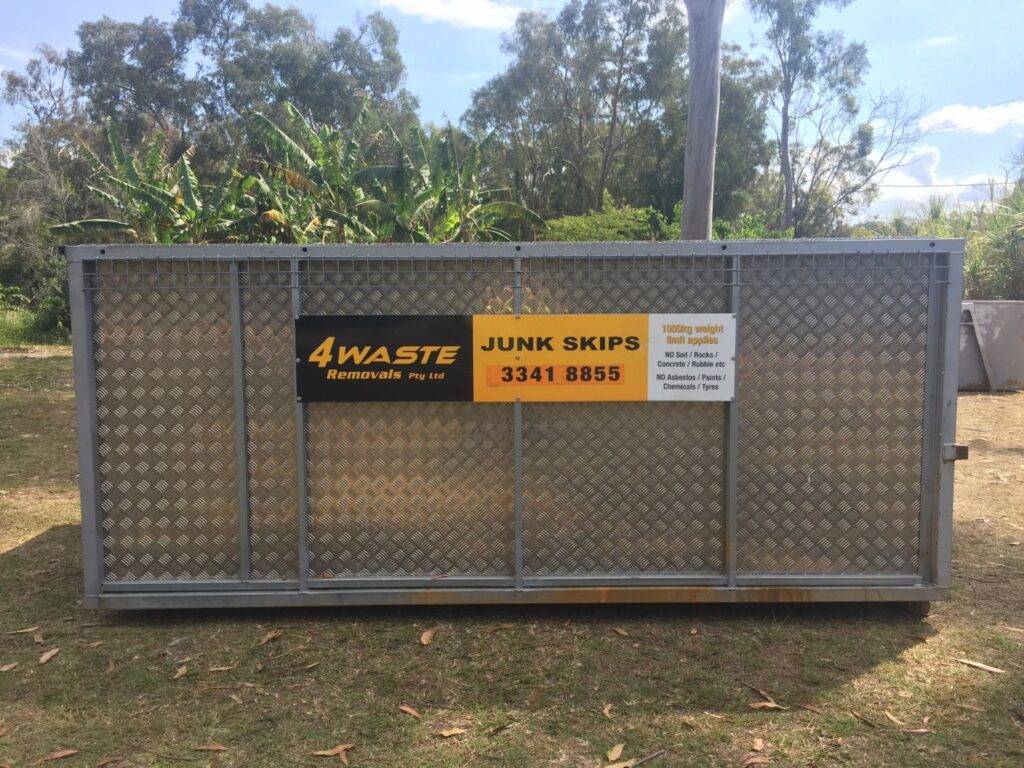 Our junk skip bins provide an effective solution for getting rid of general or mixed waste. The beauty of 4 Waste's walk-in skip bins is that they are so convenient. Unlike the general skip bins in Brisbane, these are 'walk-in' skips, which means that you don't have to do any heavy lifting to get rid of your waste.
Our skip bins are great because you can get rid of mixed waste when you get one. They are good for general waste as well as mixed waste. For convenient and affordable waste disposal, ordering cheap skip bins from 4 Waste's Walk-in Skip Bins is a great way to get more 'bang for your buck'.
Hiring cheap skip bins
Skip bins come in different sizes, and you need to have a good idea of the amount of waste you need to dispose of. If you only have a small amount of waste, getting a large skip bin is not much sense.
The beauty of our skip bins is that one size fits all. You pay for the amount you fill. Our price levels range from the equivalent of two trailers up to the equivalent of twelve trailers. We provide cheap skip bins with prices starting at $275 upward.
And because we are passionate about helping you dispose of your waste in a way that is affordable, efficient and without stress, we provide the best cheap skip bins out there. We take pride in the many satisfied customers who all use 4 Waste's walk-in skip bins.
Conclusion
No matter what your waste disposal need is, you can get a garden skip bin or a junk skip bin. If you are looking to hire cheap skip bins in Brisbane, you should consider getting one of 4 Waste's walk-in skip bins. We have the best solution for you – no matter the size of your waste. Contact us today to order a cheap skip!
*Please Note: Prices mentioned in this article may not be accurite at the time of publishing or viewing and will not be honoured. For current pricing, always refer to the prices quoted when ordering.