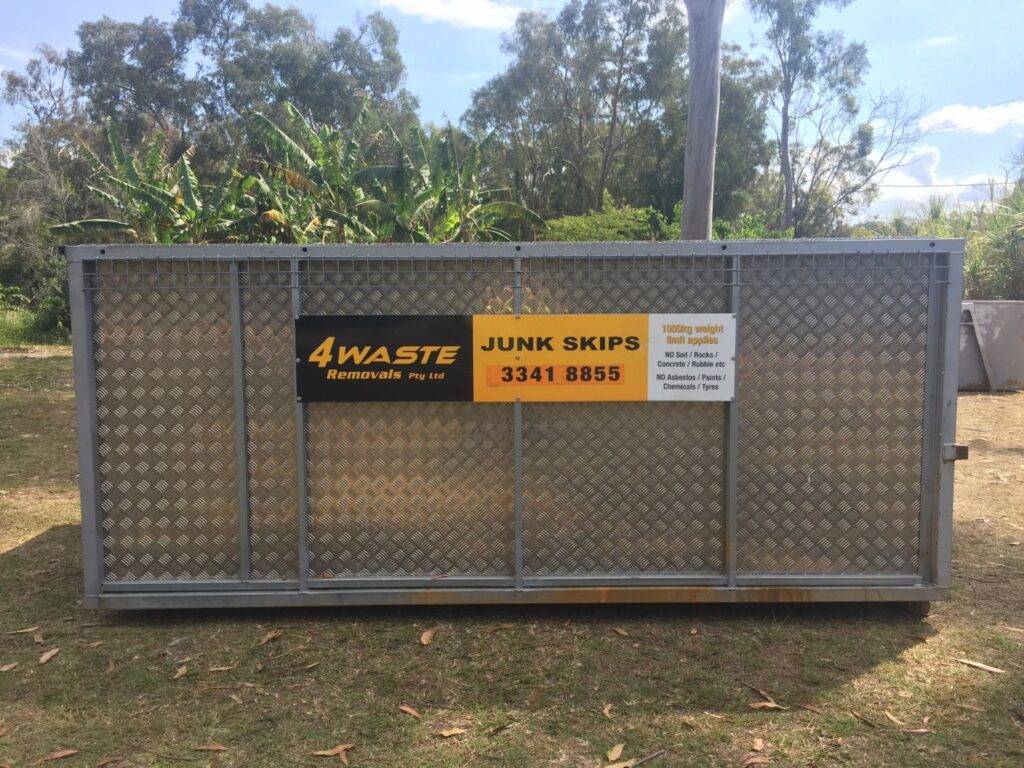 With all that's happened this year, we're all looking to save money wherever possible. Whether it's getting discount fuel, specials on our grocery shopping, discount phone plans, and even cheaper skip bins.
Over the past few months, I've explained how skip bins can be very beneficial when spending prolonged periods at home. They can keep us busy by providing an efficient rubbish removal option for many household chores and offer contact-free delivery. As such, we've seen a growing demand for them. But while in the past, demand may have resulted in price hikes, not now. Now, more than ever before, we need to ban together and do all we can to get through such times. This is why you'll find we have the cheapest skip bins in Brisbane.
There may be many companies offering cheap skip bins in Brisbane. Still, it's important to understand that the price of a skip bin isn't the only factor to consider. The cheapness or affordability of a skip bin should be judged by the value for money it offers. And to do this, you need to consider the price, size, hire period and the extra costs associated with skip bin hire.
So, please continue reading this article as I share with you what to look for when comparing the cheapest skip bins in Brisbane to discover which really is the cheapest!
Price (and pricing methodology)
The price is obviously the first comparison point for any product, including skip bins. But price alone won't determine the cheapest skip bins in Brisbane. Skip bins vary in size and hire period, which also affects the price. Therefore, when comparing prices, these criteria also need to be considered.
In addition to this, you also have to consider how the pricing works. For instance, most skip bins have a set price based on size. This can be costly if you order the wrong size skip. Order one too big and you've just wasted money. Order one too small and you then have to order a second skip and let me tell you, 2 x 2m3 skips will cost a lot more than ordering 1 x 4m3 skip.
Some skip bin companies, such as us at 4 Waste, offer more flexible pricing methodologies. Rather than pricing skips based on the size of the skip delivered, we price ours based on the amount of waste you fill into them. This means you won't face either of the issues mentioned above.
Size
A skip bin's capacity is in direct correlation to the price. Therefore, it's essential to compare sizes as well as prices when looking for the cheapest skip bins in Brisbane. For instance, you see a skip bin advertised for $275 and another advertised for $160. This doesn't mean the $275 skip bin is cheaper than the $160 skip bin. The cheaper skip bin may be a 2m3 skip bin, while the $160 skip bin is a 3m3 skip. In this example, the latter offers much better value for money and would be the better option.
Hire Period
Along with the price and size, the length of the hire is another factor in determining which skip bins really are the cheapest skip bins in Brisbane.
The standard hire period for skip bins is usually 7-days. Some companies offer 7-day hire but.  To ensure you get the cheapest skip bin, look for one on a 7-day hire. You will be paying more for a 7-day hire.
Conclusion
If you're looking for the cheapest skip bins in Brisbane, then you need not look any further than 4 Waste Walk-In Skip Bins. Our skip bins are fair in pricing, flexible in size and offer standard hire periods to keep costs as low as possible.
Order a cheap skip bin from us today from the from below or give us a call on 0413 333 330.
*Please Note: Prices mentioned in this article may not be accurite at the time of publishing or viewing and will not be honoured. For current pricing, always refer to the prices quoted when ordering.