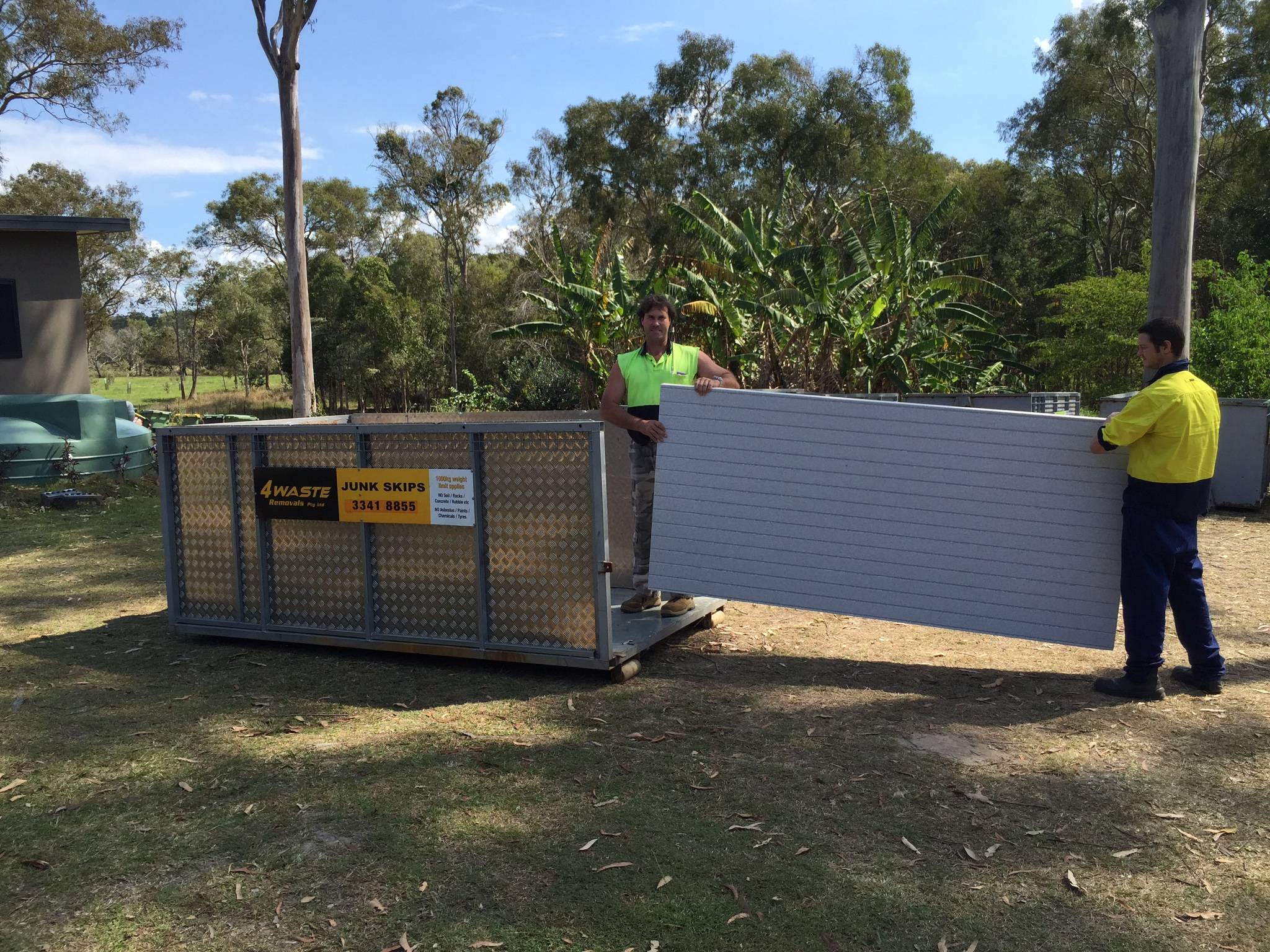 Are you looking for reliable skip bins in Brisbane? Before you jump into hiring a skip bin, let me tell you that you need to make several considerations. Be aware that not all skip bin companies are the same and you should never hire a service based solely on the price. Rather, you need to look at the details of the service being offered. You must choose reliable companies that are insured and offer a satisfaction guarantee.
As the owner of 4 Waste Walk-In Skip Bins, I've had several new customers tell me that they made a mistake with previous hires. Make sure that you don't make the same mistake.
Here, I'll explain in more detail the steps you need to take before hiring skip bins in Brisbane.
1. Details of the service
Before hiring a skip bin in Brisbane, you should always ask your service provider to be transparent with the details of the service. Enquire about company policies and rules and understand the entire process, from hiring a skip bin to collecting. Also, check to see if prices are upfront and that no hidden charges are involved.
4 Waste Walk-In Skip Bins are one of Brisbane's best skip bin providers. We offer same-day skip delivery, and we're prompt and reliable with our service. There are no hidden charges associated with our service and we're completely transparent with our rules and policies. Simply call us at 0413 333 330 to find out everything you need to know about us.
2. Insurances
When hiring skip bins in Brisbane, you need to ensure that the company you're dealing with is fully licensed and insured. This way, you can avoid any untoward happening in the event of an accident.
4 Waste Walk-In Skip Bins is a fully insured and licensed company. Our team of rubbish removal experts have the necessary skills and knowledge to remove rubbish without damaging your property.
In case of accidents, 4 Waste has a public liability insurance policy covering third parties for personal injury and property damage. However, given that our 2-tonne delivery trucks are smaller than standard trucks, we have fewer incidents. We are also able to place bins closer to your home with ease.
3. Reliability
The main reason people hire skip bins in Brisbane is to make things more convenient and hassle-free. That's why you should always deal with reputable companies to enjoy a stress-free and comfortable experience.
When you choose to hire 4 Waste Walk-In Skip Bins, you can rest assured knowing that you're dealing with a reliable company. We use top-quality equipment and employ only knowledgeable and dedicated rubbish removal experts. We also train our experts to be efficient at their task.
Thanks to our same-day delivery and our prompt service, you will have no problems disposing of your waste. With us around, there's really no need to look for skip bins elsewhere in Brisbane.
4. Satisfaction guarantee
The quality of service offered should be your topmost consideration when hiring skip bins in Brisbane. You don't want to hire your nearest skip bin provider only to find out later on that the quality of service is poor. Most of all, your rubbish removal experience should be smooth and satisfactory.
4 Waste Walk-In Skip Bins offer a 100% satisfaction guarantee on our skip bin hire. We offer delivery and pick-up across Brisbane Southside and we ensure to leave every customer fully satisfied. We are an owner-operated company, so by choosing us, you will definitely get the best possible experience.
Conclusion:
Before hiring skip bins in Brisbane, you must consider a few things. Check to see the details of the service being offered and whether the company is insured. Always hire a reliable company that offers a satisfaction guarantee.
4 Waste Walk-In Skip Bins score well on all these grounds. Not only are we transparent about our service, but we're also fully licensed and insured. Our service is highly reliable and comes with a 100% satisfaction guarantee. You simply cannot go wrong in choosing us.
Take a look at our skip bin sizes and prices to know more about our service. You'll soon see that we're one of the most affordable skip providers in Brisbane.
*Please Note: Prices mentioned in this article may not be accurite at the time of publishing or viewing and will not be honoured. For current pricing, always refer to the prices quoted when ordering.